Bunny Cookie Pops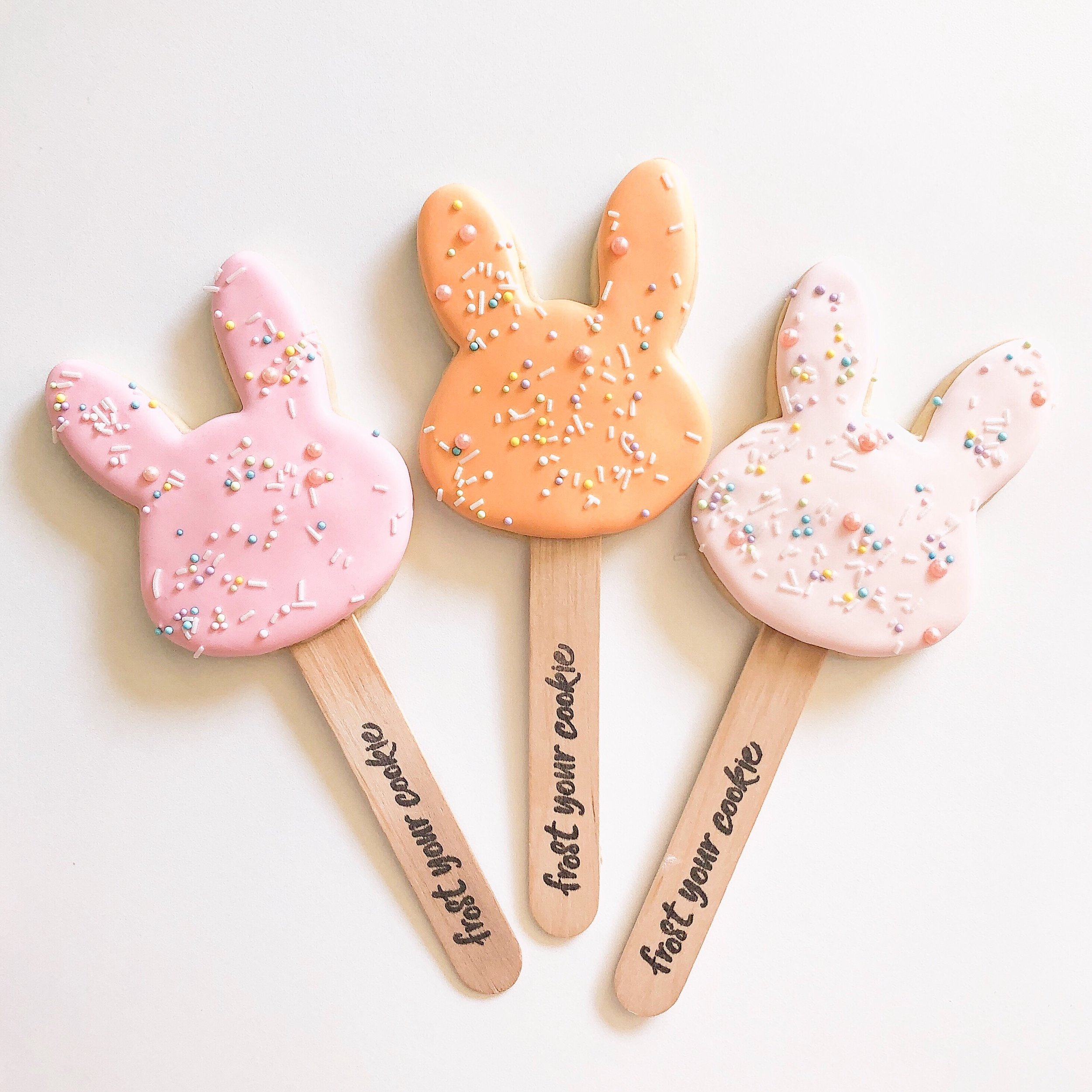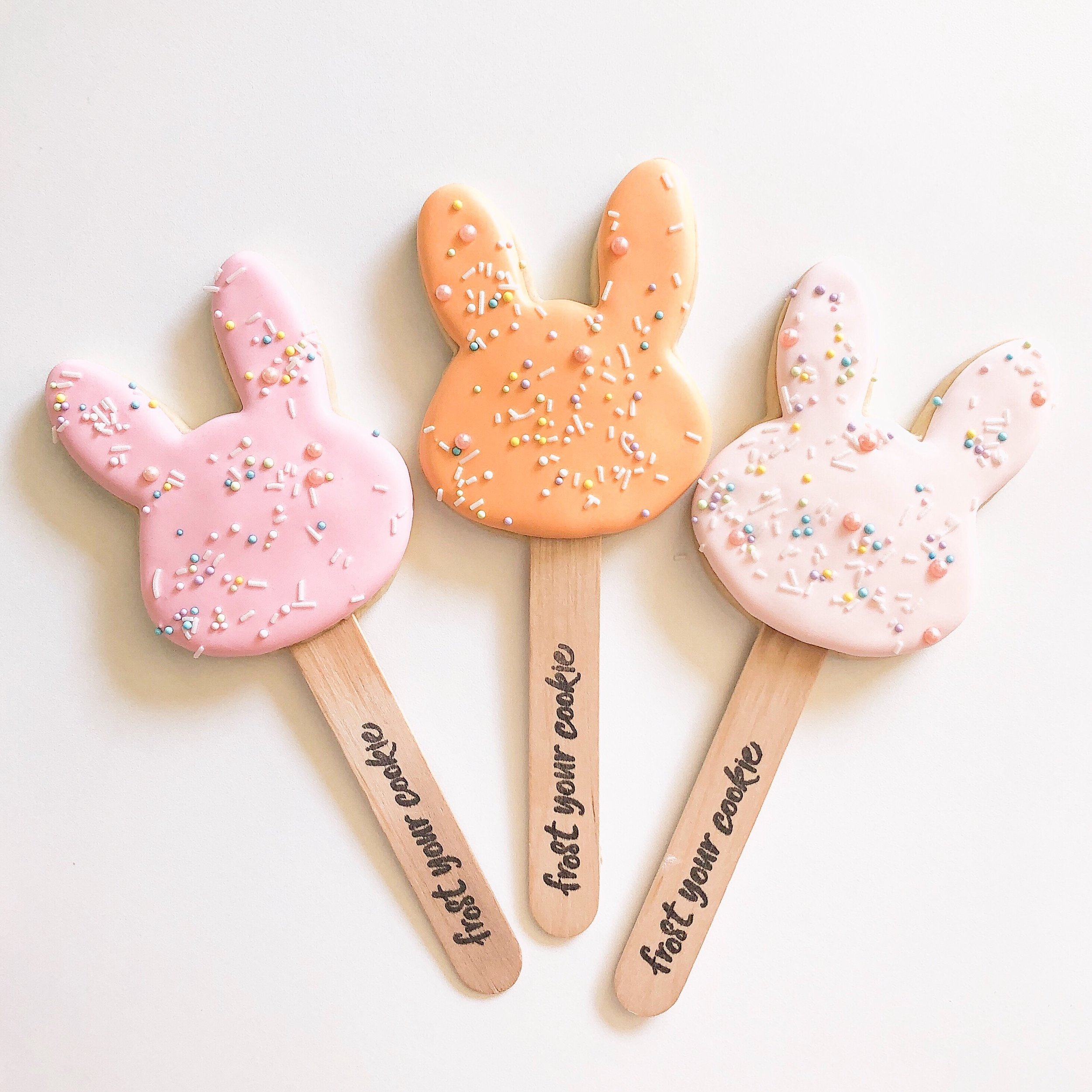 Bunny Cookie Pops
Our Bunny Cookie Pops make for a perfect Spring treat and basket goody! These delicious Artisan crafted cookie pops will bring a smile to your bunny's face. Friends, co-workers and family can enjoy the joy of a cookie pop with Frost your Cookie's signature cookies.
Color choices: Pink, Blush, Orange, Light Blue, Lavendar and Light Green
Price is per cookie !